Canadian Ringette Championships - Fast, Fierce and Formidable Action
Amid unprecedented circumstances, the 2020 Canadian Ringette Championships (CRC) were cancelled from their usual April schedule due to the COVID-19 global pandemic. Around this time last year (and every year since 1979) our country has watched Canada's top ringette players battle it out for gold.
As a tribute to what should have been the time for #CRC2020, we've pulled together highlights from #CRC2018 and #CRC2019 to help us relive the electric energy and camaraderie of this tournament and the fastest game on ice. Enjoy epic gameplay and the moments in between. Watch the REWIND 2018/2019 video right to the end to catch some awesome celebration moments. Read on to revisit action-packed CRC photo blogs.
More about CRC
This national tournament is presented annually by Ringette Canada in partnership with a host city. The CRC is the pinnacle event that represents the culmination of a regular season and celebrates all that is great of the sport. Canada's top U16AA and U19AA ringette teams as well as the National Ringette League's (NRL) top eight teams come together to battle it out for the right to be called the country's best.
For 2020, the CRC was to be held in Ottawa and hosted by the City of Ottawa's Ringette Association (CORA).
Take stock, review and revisit
In spite of these extraordinary times and the stoppage of our normal daily routines, many of us are taking stock, reviewing and revisiting. With this in mind, we invite you to revisit our coverage of CRC2018 and CRC2019. Take time to review the awesome action, re-read stories shared and re-live the many moments that created a lifetime of memories for everyone fortunate enough to be a part of each national event.
#CRC2018
CRC 2018 was hosted by Ringette Manitoba in Winnipeg.
Photo Blog : Excitement and action from the 2018 Canadian Ringette Championships
Photo Blog #2: Even MORE excitement and action - The 2018 Canadian Ringette Championships
The extraordinary team ambassadors of the 2018 Canadian Ringette Championships. Learning why giving is better than receiving.
Mother and Daughter - Experiencing the 2018 Canadian Ringette Championships together
Canadian Ringette Championships 2018: Must-have quick links and facts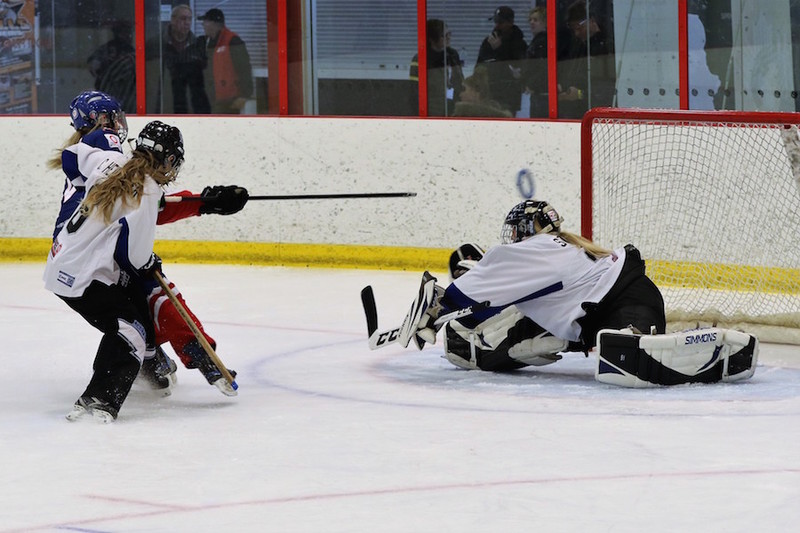 #CRC2019
CRC2019 was held in Charlottetown and hosted by a collaboration between Prince Edward Island's provincial ringette organization Ringette PEI and five local ringette associations including Charlottetown Ringette, Montague Ringette, Rustico Ringette, Souris Ringette and Summerside Ringette.
2019 Canadian Ringette Championships - An awesome week
Canadian Ringette Championships 2019 - A Quick Go To Guide
SeeWhatSheCanDo
Find, rate and review associations, local community offerings and businesses that will help you do your thing on our Athlete Advisor, your athletic business directory.
Post your upcoming virtual event or start your own group in our SWSCD Hub.
Look for advice, stories, news and more on our Ringette activity page.
Share your own active moment directly on our Discover blog or by using #seewhatshecando on social media and inspire others to get moving.