Susan Oliver is a city dweller having lived in Davisville Village for over 20 years. She has discovered you don't need to leave the city to find beautiful urban trails to explore. Check out some of the gems she has discovered on her weekend adventures. Simply stunning.
Wychwood Park:
We started our summer plan to do a weekend dog walk and explore parts of our own city. This weekend we visited Wychwood Park which started as an artist's colony. This wooded enclave of arts and crafts style homes feels worlds away from Toronto.
Cabbagetown:
Today's Toronto neighbourhoods walk was in Cabbagetown. Love the combination of beautifully preserved yet eclectic Victorian homes, lush, small gardens and intriguing laneways. Nice coffee find at Jet Fuel on Parliament. Also, the Toronto Necropolis Cemetery is worth a visit - beautiful grounds and chapel.
Canary District, Corktown, Distillery District:
Today we explored the Canary District, Corktown and finally the Distillery. All are great examples of urban renewal and the creation of livable communities out of what was once an industrial wasteland. Some fantastic park space to enjoy, which connects up to the Don Valley trail.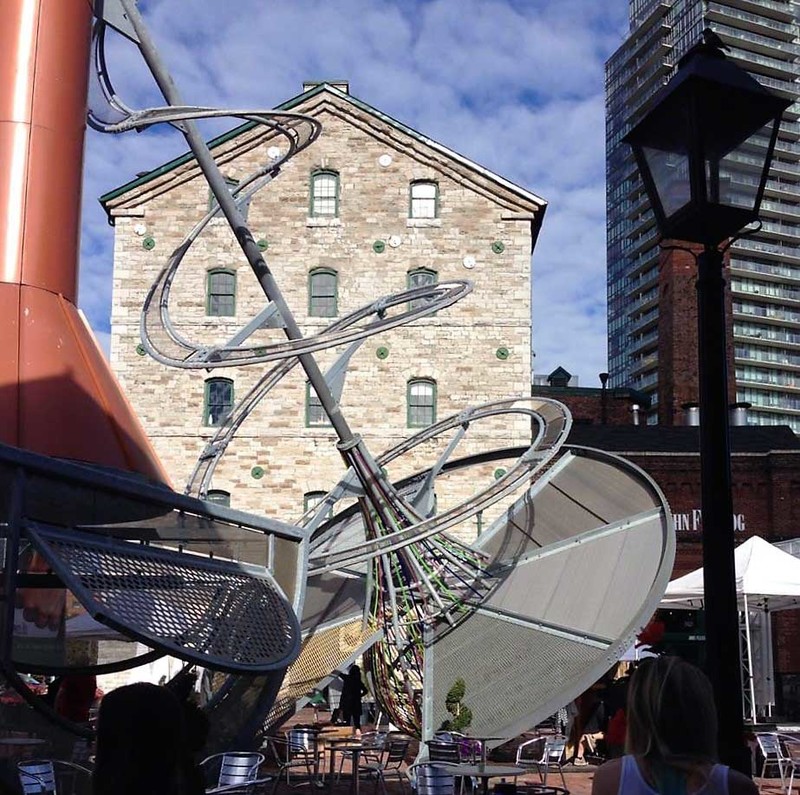 Deer Park:
Woke up late and so stayed closer to home for our weekly explore Toronto walk. Walked through the lovely Deer Park neighbourhood and the west part of Davisville Village. One of the best parts of our North Toronto home is the fantastic Beltline trail that connects our urban forests and ravines. Topped off the walk with a great brunch at Coquine L'Express.
South of St. Clair, West of Spadina:
Today we walked south of St Clair, west of Spadina through lovely, winding, leafy streets filled with large Georgian, Tudor, Craftsman and the occasional modern home. It's lovely what money can get you in the way of homes! Walked to Dupont for coffee which we enjoyed at the Toronto Archives with a lovely view of Casa Loma on the hill. Walked up to the castle and enjoyed a view very different than the one Sir Henry Pellat would have enjoyed.




Lower Forest Hill:
Began our neighbourhood walk today in Lower Forest Hill. There are many beautiful neighbourhoods in Toronto but this is one of my favourites. Such stately homes and spectacular properties and gardens. And Forest Hill Village is the local hub for shopping and dining.
High Park:
Enjoyed an early morning walk through High Park to see the cherry blossoms. Already hugely crowded by 8:45am. Good luck to those going later in the day!
North Toronto:
Walking around North Toronto, it's obvious that the 1920's were a time of great expansion of the city. While not all of the architecture is notable, there are some real gems like this regal apartment building at 1 Claredon Avenue.
SeeWhatSheCanDo
Start your own neighbourhood exploration group. Find an event. Visit our SWSCD Hub.
Visit our Athlete Advisor – your online business directory for all things active. Rate and review your favourite program provider or see what others have to say about ones you'd like to try.
See yourself reflected in the pages of our Discover blog where you'll find fresh thinking on activities you're passionate about. Tell us all about your walking experience directly on our Discover blog or by using #seewhatshecando on social media and inspire others to get active.